What's needed to create a powerful rewards offering ?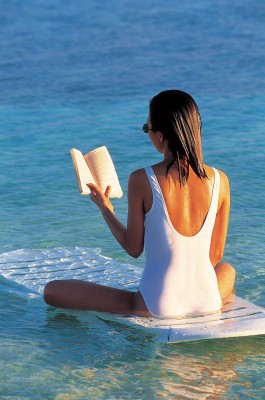 Careful selection of a rewards package is vital to ensuring a programme achieves vitality and dynamism – thereby presenting a fresh and engaging proposition to members.   Today's public are familiar with the normal fare offered by standard loyalty programmes. Therefore to make an impact and engage members in a programme, the offerings must represent good value, include both popular items and innovative ones, offer variety and interest, contain short term tactical offers that enhance a Reward Shop and retain a flexible capability as well as offering aspirational items to encourage members to collect points for higher value rewards. Overall the programme should be fresh and topical.  Offerings must be honed over time as data and experience illustrates what is popular with members.
The first tactical aim is to stimulate members into making a redemption, as only then can they be considered to be an active member of the programme. To achieve this there must be low priced, high-perceived value products for selection within the reward inventory, which allows those with a small number of points to redeem a reward.
An outline promotional calendar for the year must be developed to incorporate rewards and campaigns that are relevant to national and local events (e.g. World Cups, Festivals etc.) and seasonal activities such as Christmas, Mother's Day etc. The calendar must take account of any cultural issues which can be understood from the data and local knowledge and be prepared in conjunction with the Marketing/Sales departments of the Partners. This calendar should be added to on a regular basis so as to always cover the 12 months ahead.
Most rewards will be permanently listed in the Reward Shop but some rewards should only be offered for specific periods to ensure seasonal topicality and to keep the programme fresh. The backbone to the rewards programme is the Reward Shop where the rewards are available to all members of the programme. It may be that some promotional rewards will be available to particular tiers or other segment of members. However members should only able to see the rewards that are available to them.
All rewards should ideally be provided by a single appointed rewards provider, but given the variety of products required this is not always possible.
TYPES OF REWARD
Hard rewards
These rewards can include electrical, house and garden, sporting, entertainment, toys, clothing, points branded goods, fashion and communication. Rewards must be priced such that a member achieving the existing top level of spend could collect sufficient points to redeem a high cost item within two years.  However, rewards of a still higher value may be included by giving the member the capability to part finance the reward by proffering points plus the balance in cash and/or enabling members to buy additional Points
The price of each reward, including packing and delivery, must be available at a cost in points that is below its normal or recommended retail price.
Rewards must cover a broad price range but be weighted towards the lower price end to encourage early redemptions for new members in particular.
Product choice for the Reward Shop must be diverse to meet member demographic and budget requirements.  The Reward Shop inventory should avoid excessive duplication of similar items, for example, televisions or MP3 players. Products should normally be current models although the use of clearly declared end-of-line stock could be considered for short-term tactical offers. Feedback from members on the content of the Reward Shop should be encouraged so as to best meet member requirements.
Substantial notice must be given of any plan to remove an item from the Reward Shop as members may be saving up for the product.
Lifestyle rewards
These rewards should be aspirational and experiential, for example, members can select from a multitude of alternatives such as:-
2for1 hotel stays
golf
beauty treatments,
meals out
personal trainer
flights
leisure centre passes
and even bungee jumping
Vouchers
These can be both attractive and offer great value to members and the programme.
Shopping vouchers: Popular chains which each cover the target geographical area are ideal as well as carefully selected online companies.
Holiday discount vouchers: A £50, £100 or £150 voucher can be negotiated with a travel provider for a fraction of the face price thereby bringing greater value to members.
Subscriptions
Magazine subscriptions have proved popular in loyalty programmes, especially where the publisher has a broad stable of publications that include some market leading popular titles. Again it is an opportunity to add value to the programme by negotiating attractive deals with the publisher.
Experiential rewards
These create a memorable experience which the member will recall in the context of Points. Research has shown that they are one of the most effective ways of engaging programme members.  Experiences which can be offered across all the countries in the programme could include:  Hot air ballooning; go-karting; sky-diving; white water rafting; hang gliding; clay pigeon shooting and more, with some specific to one or more countries.
Hard to get experiences
These are usually best presented through a competition with entry price charged in Points.
Imagination (and budget) is the only limit here! It could be: Cook with a top chef; dine out with a celebrity; weekend at  Monaco Grand Prix; See the Wimbledon final; Watch the Ryder Cup live and so on.
Tactical rewards
These are the rewards that will be used by Programme Partners to secure particular brand sales or targets. The reward might be given in Points or as a particular item.  So, for example, members would receive double points on sales of Item X during April, or if they exceeded a particular target they would receive a £50 meal voucher.
Calendar based rewards
Seasonal rewards should be an integral part of the programme whether it be major holidays such as Xmas and Easter or special days such as Valentine's Day, Mother's Day and Father's Day, which offer other opportunities. Members could also be sent Points on their birthday or on the anniversary of joining the programme.
Events based rewards
In particular years big sporting or celebratory events capture the headlines and without breaching copyrights can be exploited by the programme.
Charitable donations
Increasingly members of programmes are opting to make charitable donations through the programmes of which they are members. Giving this facility to donate to selected charities is an important part of the rewards offering.
 Welcome rewards at registration
An incentive to complete the registration process should combine an allocation of Points and a hard reward, for example, a branded Points baseball cap dispatched with the rewards brochure. This to be done once the member has completed their registration form and password.
Ongoing communication
Decisions on the content of the reward programme should be the subject of regular discussions with the rewards provider. At such times the performance of the programme and the rewards would be reported, the rewards timetable projected for the following year and specific tactical requests by marketing departments discussed.
When selecting Rewards and Rewards Promotions it is important to ensure that they are relevant and attainable to the Member or Member Group. The Data collected from the programme will identify Members Points Balances as well as personal preferences based on activities and surveys.
Creating and maintaining a rewards portfolio is a skilled process and we are always ready to offer advice and support.
Roger Trask
Loyal Partners Ltd
22 May 2014