Aussie supermarket puts paying by mobile phone to the test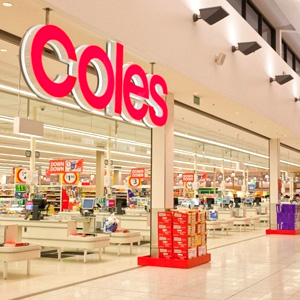 Wesfarmers' Coles supermarkets are testing mobile phones that could replace credit and loyalty cards at the checkout, a big step in retail payments that may give it an edge over rival Woolworths.
The MasterCard Mobile Wallet will be tested by 60 people across Australia, although Coles plans to expand the trial over the next three months using smartphones with ­special SIM cards that function as a FlyBuy card and credit card.
Once customers reach the checkout, they must turn on an app and touch the phone to the eftpos terminal to pay. They will receive loyalty points automatically.
Coles' general manager of financial services, Richard Wormald, said Wesfarmers stores would have PayPass terminals installed by the end of this month, which allow cards and capable mobile phones to be used for payment.
He said $15 billion to $20 billion in transactions a year were already being made using contactless systems, representing 50 per cent of all its credit card payments.
"This could let you look up your spending on your mobile phone quickly and receive and redeem discount offers," he said.
This article appeared in Colloquy.com and first appeared in the Australian Financial Review
"We'll continue trialling the system over the next three months … and I must say we've been heartened by the results so far."
Contactless payments on mobiles have been promised before by phone manufacturers and banks but few commercial services have become available since the first mobile phones with the capability went on sale in 2006.
Commonwealth Bank of Australia allows iPhone users to make contactless payments using a custom phone case and app.
Woolworths has rolled out capable eftpos terminals in 3000 of its supermarkets and retail stores and has previously trialled a similar system with HSBC. A spokeswoman said the company had not made a final decision from the trial.
It is currently conducting a trial allowing users to "self-scan" products as they shop, rather than at the checkout. However, the system still requires card transactions.